All online shops want traffic and conversions to be improved. But it can also be challenging to agree on which communication strategies you can use, even though you have put together a clear plan.
It is crucial to stay up to date with current marketing strategies and tactics for your e-commerce sector if your company is just starting up or is striving to sustain a well-established consumer base. It's an achievement for the company to develop and eventually open an e-commerce platform. Investing in an efficient website layout and marketing campaign is, therefore, necessary.
That is why we have developed a concept for each strategy to create an overview of appropriate marketing and e-commerce methods. The thoughts themselves vary from easy procurement to creating recurring sales from the consumer base.
You may question what you can do to develop this year your e-commerce company with so many marketing chains and tools to choose from at the moment. More can be seen after an e-commerce store has been created. You will focus on various aspects, such as SEO, accessibility, and promotion. And although the first two are simpler, imagination is required to cope with the third dimension.
In this article, you can hear about innovative strategies to build an effective marketing campaign for e-commerce.
What is e-commerce marketing?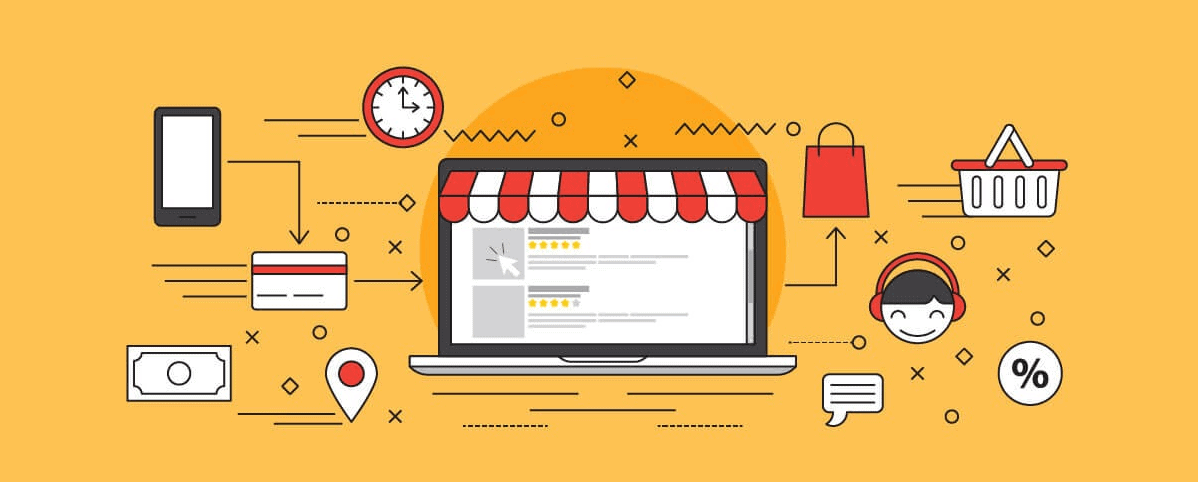 eCommerce marketing is the method of utilizing promotional tactics to transfer traffic to your online store, transform it into paying customers, and retain it after purchase. The integrative e-commerce marketing strategy includes on- and off-site marketing tactics.  You will build brand recognition, encourage consumer satisfaction, and eventually increasing online shopping through a smooth marketing strategy.
If you are interested in learning the best approaches and the new marketing strategies for an eCommerce business, pay attention to the following tips:
1. Market for content and produce unique content
Growing eCommerce shops will suggest blogging frequently for customers and search engines. Try regularly showing your blog in your online shop if you are already producing material. First invented in 1996, content marketing remains one of the most powerful eCommerce marketing tactics after 24 years. More than 60% of the advertisers have already identified this as an essential tactic in 2020. The justification is an immense ROI (investment return). Be innovative. Be imaginative.
Simply stated, this is an inbound marketing strategy to boost your e-commerce store's targeted traffic that various platforms – search engines, video recognition platforms, and social networking. The easiest way of advertising is to build a forum for your shop utilizing content marketing. There's a long road to develop a blog marketing plan effectively, but to make things short, you need to identify keywords in your niche and create exclusive marketing that brings your shoppers interest. It is an outstanding opportunity to encourage original material and to offer a fantastic concept and change the mind. There is a thin distinction between consumer input and software deterring it.
In a way that can't be otherwise feasible, effective content management will attract higher interest, engagement, and successful sales. By producing and supporting original material, you guarantee the continuous supply of knowledge to your audience. Get a collection of the different kinds of content you want to build for your staff. Brainstormingthese may involve forum entries, photos, or newsletters. Also, make sure you are hiring experts and contracting the marketing budget as appropriate. Invest in the efficiency of the company apps, equipment, personnel, and preparation.
2. To more shoppers, send exceptionally customized emails
When you deliver unique emails to suit your customer's actions, the open levels, click levels, and email sales, would be better than standard non-personalized marketing promotions, such as email newsletters. The more email form to connect to the email marketing system: the email recall system. The email retrieval is strongly related to the deleted email. All of these were intending to encourage consumers to take the final step in the buying of their goods.
Start delivering updates, but the email marketing plan certainly should be extended to provide customized communications with sophisticated and computerized content.  Cart drop is known as emails sent to customers that attach an object to a cart but do not meet their order – the first initiative that suits shopper behavior. Through repopulating cart material through the text, you will personalize your program.You will split the groups and email them individually to where they have to be on their journey before they depart.
The personalization degree concepts come from Amazon and major retailers as they recognize that certain forms of personalized marketing promotions had a lot of impact on generating purchases than utilizing just regular newsletters.
3. Social Media Marketing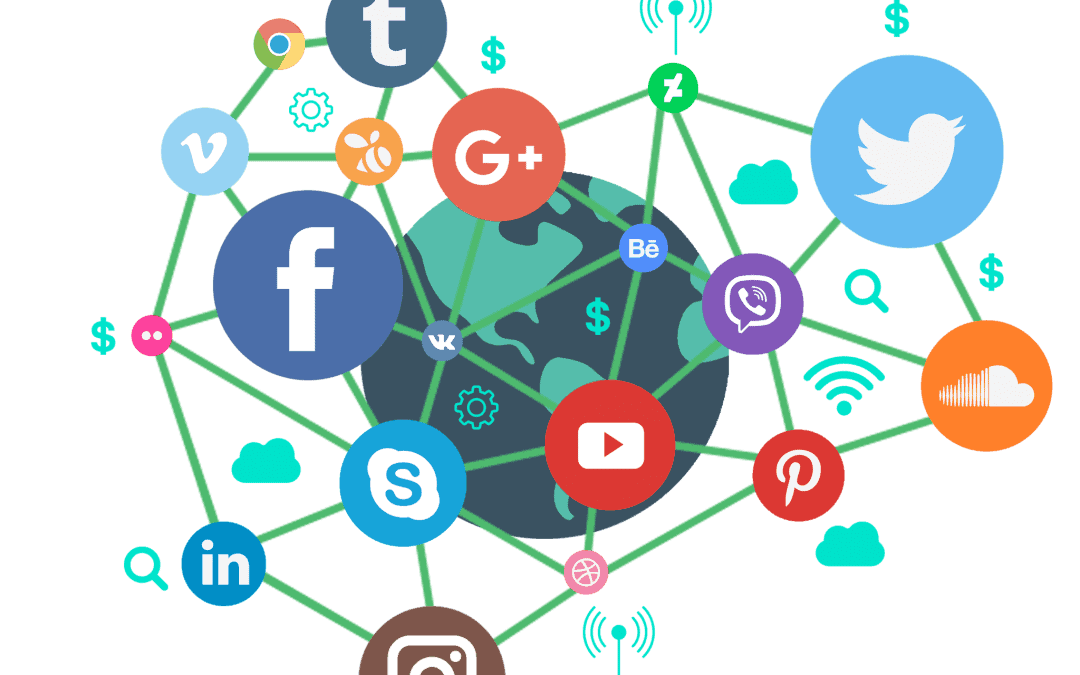 All heads into Instagram, the biggest website in the centuries when Facebook and Twitter became filled with paying ads. The most significant aspect to consider is that you will use it for informal contact with your audience. Your primary goal will be to encourage without being too selling your eCommerce goods in developing a marketing campaign for Instagram. Here are a few ways to promote your Instagram eCommerce products:
send visually appealing Link to influencers
Create a particular target audience
Increasing consumer engagement through quizzes and donations
Instagram is one of the fastest-growing social applications that connect customers, influencers, and brands with over 500 million active users a day. You're on the road to creating a broad Instagram for people interested in your brand if you take compelling images, using hashtags creatively, and share them right now. Your interaction with followers is the secret to mastering the Instagram organic presence.
While Facebook has experienced many improvements to the social networking and e-commerce marketing environment, it remains a viable site.   To start selling through your Facebook store is relatively fast. Your Facebook store might also be merged in your Shopify store directly to avoid a separate stock that you are keeping apart.
4. Rewards for your loyal customers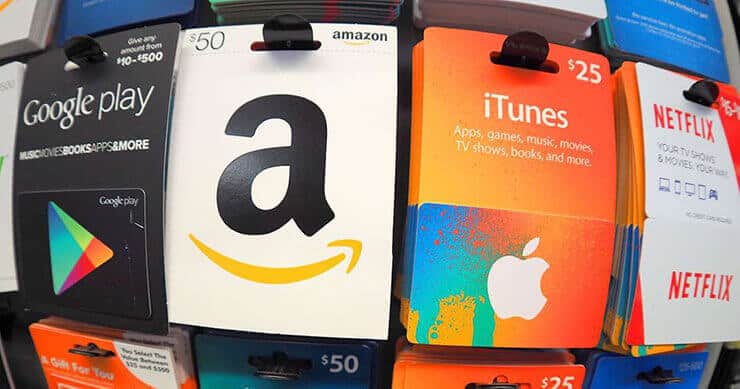 The development of an e-commerce marketing campaign is one of the most straightforward approaches to attract a client. Now the question that arises is, how does a system of loyalty work? The store gives its consumers a chance to make a variety of transactions (in the form of gifts, coupons, promotions, or redeemable points). Starbucks is my favorite example of a retailer utilizing an eCommerce reward campaign plan. For every dollar invested, Starbucks provides two stars. You are rewarding yourself with an espresso shot after collecting 25 points. You get a Starbucks squad coffee bag at 400 marks.
Maggie Louise Confections often provides other perks, such as wedding presents, early delivery, discount discounts, and more. The key goal is to enjoy the eCommerce brand's preference between its competitors. Concentration on the maintenance of consumers is an affordable means of growing revenue online. Return customers pay for 22% of the retailer's income, though, according to Stitch Laboratories, they constitute just 11% of the overall consumer base. During one year, they always pay 15% more.
A customs loyalty program is a way to reward regular clients and significant consumers. Both consumers may benefit from a rewards plan in several different ways.They have more opportunities for consumers to make a purchase and hold their products up to date with automatic recalls. You determine whether, how much, and with what behavior to award consumers. For, e.g., you can have a dotted system with its marked currency that you are exchanging for coupons, free transactions, or free donations.
REI Outdoor provides a reliable rewards system for consumers. Members pay a one-time charge ($20) to enter the community and are granting access to exclusive promotions and activities online (and in-store). You can also earn discount codes and half of your investment in supermarket dividends over a year.
5. Introduce the concept of affiliate marketing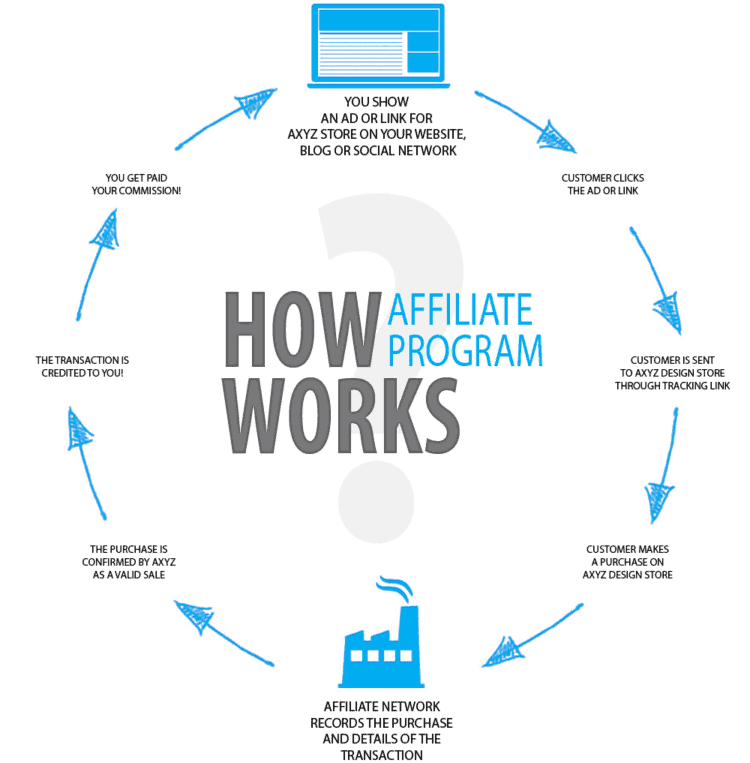 Provided that this aspect is to create an eCommerce marketing campaign, affiliate marketing cannot be overlooked. Affiliate marketing is a promotion focused on success that gives a company a discount on any recommendations received from affiliate organizations. Most of all, you don't have to spend much effort or manage costly ads in affiliate marketing. The affiliate site like Share Sale or CJ Affiliate is available for you.
Yet you can quickly turn to a more sophisticated marketing strategy – recommendation marketing if you still have a few buyers in your eCommerce shop.It is a word-of-mouth promotion strategy where a current consumer earns a coupon or offer to refer the products to his or her relatives or friends. Additionally, you might use material evidence ads to persuade the customers if you have a big marketing budget. There are tips from colleagues, relatives, and professionals in business or anyone renowned. For advertising, ads, comments, etc., collected data should be found.
6. Search Engine Optimization
The optimization of a good eCommerce website is one of the most critical and manual processes. It is essential to consider than ever to ensure that the website continuously updated with rich and appropriate content, supporting good user experience (UX), which you will design as errorless as possible, with the new Search Engine Optimization (SEO) requirements. The contents of your web should be affluent, accurate, and offer valuable and relevant details to the public.
For starters, it is wise to include comprehensive product details, which could be host parts on the website, which provide favorable material on topics such as the campground, supplier, or similar issues, whether you have an eCommerce shop selling camping supplies. If you use keywords in your text, you can also see the same result for your website in search engines where people check for relevant details. The method of preparing the platform for onsite transactions and through revenue (CROs) is conversion rate optimization. You may find places of issues on your web by practicing CRO.
Only staring at a few customers and knowing how they view the platform can show you a full different understanding of how real shoppers perceive the web and how you perceive it. Approach the consumer, not your platform, as a potential person, not someone who works for the company and has seen the video a thousand times.Perhaps your clients don't worry about your web too much. You just want to come in, locate your choice, and buy everything you need.
7. Ads generated by Facebook
It has more than 2.45 milliard active users (data) per month, but Facebook is a saturated marketplace. You ought to make your Facebook ad copy compelling if you want to increase your CTR and raising the cost per click while advertising on Facebook. So to achieve so, you will obey the ideals of inspiring Robert Cialdini. Reciprocity and absence are two of the factors that need to.Now marketing scarcity is prevalent, so generating incentives is the critical driver utilizing lack. Last X pieces left for say, 50% one hour discount, etc.
You can use interchange in your Facebook ad's content or CTA. Exchange is where you give complimentary content, i.e., where you "visit this place" and obtain a free eBook. Otherwise, in your Facebook ad summary, you should use cliffhangers. It's intended to hold suspense. This AI business hired the cliffhanger to conduct the public interested and boost CTR surprisingly.
First, render an ad sexy and entertaining as you plan it. Employ the 20% guideline that the ad does not have more than 20% content. Another point is to utilize apps like retargeting and interest-based reaching to produce the maximum outcome while targeting the market.
8. Think Local
The only firms that would hop into the neighborhood community are not brick and mortar corporations. Online stores will also leverage their local e-commerce marketing strategy to improve online revenues.
To figure out what local entails for you, here are a variety of places to do this: recognize where you have significant consumer populations and encourage them. See what goods these consumers purchase what other indices of spending are using for what allows local events or seasons that markets themselves accurately.
If you've got a warehouse or many warehouses, allow free, reduced, or quick delivery to local customers. It would be smoother for the management department to execute, and it would, therefore, assist you in commercially supporting revenue.
9. View user ratings and comments
90% of the customers claim they make online reviews-based purchasing choices, and they should search for one direction or another for them. Deliver them anyway, make it simple for them, and be sure that the comments you deliver are checked, absolutely-trustworthy, all the stuff that they will ask for, or they will search for themselves.
You do not know what they might discover, or you will not see if they would get lost and never come back. If you are searching for yourselves, you do not know anything. Make it simple. Make it easy. The uplift from user feedback on web sites is clear.Data suggests that customers have more faith in brands than product specifications. Indeed, customers no longer even read explanations. You go to reviews right away.
If for no cause whatsoever, you do not have this necessary amount of client feedback, using this business feedback to supplement it. After you have achieved this, you should even place them in an aggregate type. Of certain items that you click on can support, such as an overall star score inside the group or the search result segment.All this today includes the instant production of feedback for any shopping trip. E.g., we already see when you search for a location on Google Maps, and comments display themselves there. You can have stars next to the business if you post a position on Facebook.Reviews are at the disposal of your shopping experience, so it is necessary to make conversions.
10. Optimize the app's marketing strategies
According to Statista, 50 % of all internet purchases are expected for 2021 on handheld apps.  Optimizing your mobile store means more than responding. It ensures you build your website from beginning to finish keeping smartphone users in mind. Maybe you have a full box for all smartphone app sites that enables the user to connect to the cart without zooming in, for instance. You may also display the images in a specific way, making loading product pictures and climbing simpler for smartphone users.
Make sure the website is open to every app interface is utterly essential. Mobile users start consuming the Internet, so apps must live up to their expectations to provide us with decent user experience (UX). People who use your website do not want the whole meal deal to be diverting it to a program or web-based edition of your website. Therefore, make sure that you offer what you intend and invest in enhancing your website to be completely open.
11. Reduce cart decline and AOV development
Every time a tourist leaves his cart without purchasing, you lose revenue. It is a well-studied trend. Visitors attach things to their carts then abandon them at checkout. You have to tackle as many hesitations as you can, as individual customers who have left their carts may have been advising it to purchase. You may have been convinced, for example, of a coupon or free delivery.
The email redemption plan, which will persuade the guests to make the original order, would be an easy and useful concept in e-commerce marketing to reduce the number of discarded carts. This one is incredibly basic and functions very well to minimize cart abandonment based on urgency. When the customer purchases, he joins the "buying phase," and over the next few minutes, he is about 80% more eager to purchase stuff again, so don't skip this chance.
If you do not use a sophisticated algorithm to produce user-based product reviews, simply place your top-selling goods. The best choice is to use software that provides suggested items based on the experience of the customer. Still, you may manually continue to select the favorite products for sale at the beginning.
12. Capture more email subscribers
Dollar for dollar, email marketing is one of the most effective forms of revenue and repeat consumer development. According to a 2015 report by Forrester Analysis, approximately 17% of digital marketing expenditure is expended on email but generates 24% of revenue.
So many Facebook messages and tweets are open to everyone, and emails will have a more personal connection. People are often defensive against their media streams from notifications sent to their specific boxes. Therefore, email helps you to say details that cannot suit a social networking message.To begin email marketing, encourage aggressive efforts to have as many subscribers as possible in your newsletter, blog, or email capture.
13. Predict future revenues
You will analyze consumer demand to see whether it's worth the risks if you've had to extend your product range. Achievement is seeking itself through many approaches: keyword analysis, regional confirmation, patterns in social networking, etc. Any imaginative means of measuring the market? Pre-sell products with the amount of customers buying.
E.g., if you want to determine which of three you need to choose, build a web site for all of them, make sure you have a picture of better goods, and an enticing copy for everyone. Then label them as "out of stock" and see, in terms of back in stock response requests, what commodity receives the most coverage. It's the one sale.
14. Retarget
The recent sales would be more appropriate for buyers who have already expressed an interest in your platform. Retargeting is a system that tracks and shows advertisements to consumers that visited the platform as they search the web to get them straight to your page. Such tourists are much more inclined to purchase if they reach the website once again.
Ensure sure the advertisements are as precise as practicable to handle a retargeting program successfully. Is the consumer involved in a particular product? Make sure that the commercials seen are advertising for the specific company and a guide to the product website.As in Search Engine Optimization and Pay per Click (PPC) ads, the details the customer is searching for while clicking on the announcement, which represents several commercials.
You would not be pleased if you click on an ad for hiking boots and it is routing to your site's homepage. Yet they would start even more often with a buyer if they are leading the same walking boats they were seeking or perhaps applied to their cart before leaving the website.
15. Email Marketing
While you will be vigilant of the quality of the communications and who is part of the contact, that is because the email marketing works. Providing useful content in your updates to achieve your objective more effectively is one of the most effective ways to communicate with your client base. Get them as attractive as possible, give relevant opportunities, and use them to socialize.
Open your company, any events, new features, or products you attend and be transparent about your business.Make sure you track your email marketing metrics as well. The Google Analytics App, a free application that provides you with valuable knowledge regarding your email marketing campaigns, is a perfect platform for supporting you. You can also monitor users of your website with Mouse flow, the tool, as mentioned earlier, from your email campaigns. The only thing you will require to do is to build a custom Link that you "visit" while accessing your web. One fantastic way to do this is to apply UTM variables to the Address.
It is essential to maintain the company's sharp tone and attitude across social networking, as continuity builds confidence in the audience. Make sure your business strategies are aligning itself by ensuring that your staff is on the same page with your client communication style, to build and retain brand awareness and authority.Users whose sessions included your URL can be identified with Mouseflow filters or search functionality. The list can be saved and exported from here, evaluated, and reviewed how the data interacts on their website. You may even filter out the heat maps with these details and assess how each portion on your site covers the most desirable elements and more.
Wrapping up:
For every useful eCommerce website, it is essential to keep up-to-date marketing patterns and technologies. The content and goods you need must be meaningful, engaging, and valuable that meet the needs of your target audience.
Take advantage of multiple opportunities to meet your clients and ensure that you collaborate alongside a team of professionals with diverse skills. You will discover innovative opportunities to develop the existing strategies and recruitment approaches if you listen to everyone's suggestions.
As always, ensure that you control the analytics on your website to analyze patterns, achieve optimal performance, and map your sites. You can improve your conversion rate and attract sustainable businesses that continue to grow over time by using the right mix of marketing techniques.
Inspire us with your love!
Twitter
Twitter
Pinterest
Reddit