Top bar address editing option not availale in Cutomise > Ledt side menu, how to fix it ?
3 Answers
Best Answer
Hi
In pro version have lot of options that's we create theme options to customize the website … make sure you have installed all required plugins so you will get the theme options. check below screenshot to learn more how update the info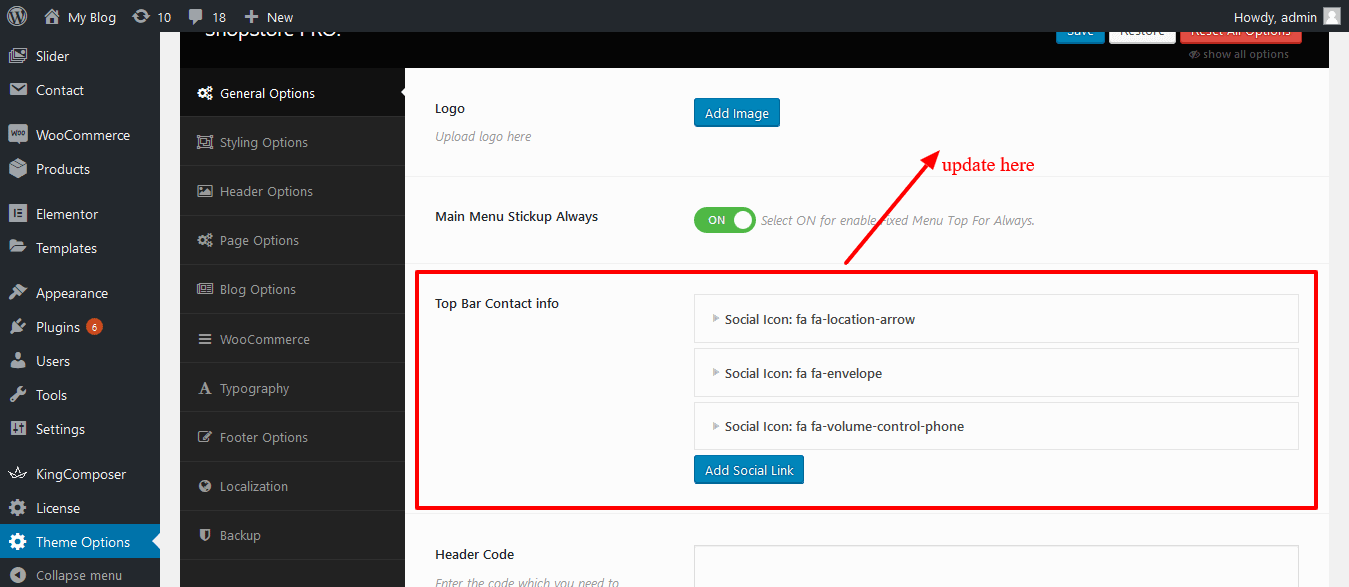 Thanks
Its working, Appreciate your quick response.
I had one more question, in Header image section when i click on hide image, it is working only on Home page.. however i want this for all the pages…. how ?
For all page image , please navigate to wp-admin -> theme options -> Header Options ( Choose Default Hero Backgorund )
the slider will be work only home & blog page! the static image will be appear each page if you set ..
thanks