With the passage of time, wordpress themes have evolved and are no longer being used just for personal blogs. No doubt, wordpress is a wonderful blogging tool used for many years now. But it has now become a powerful host for various niche sites including business, management and services etc. It offers multiple features not only for the blogging but also for the development and growth of the business. This combination of various features makes the wordpress the most desirable choice for business individuals and entrepreneurs. Today, I'm going to review 30 + exotic and fabulous fluid wordpress theme that you can use to start your startup business site. So folks, let's start our journey.
Business Lounge Multi-Purpose Business & Consulting Theme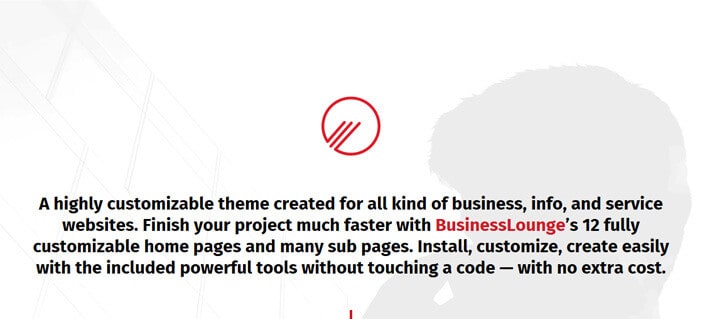 Undoubtedly, it is combination of sophistication, utility and magnificence. What is most important about this awesome theme is its customization. You can not only customize the main page but also the sub-pages. It is equipped with great design and the coding is quite easy. You can easily manage all the content and other salient features of your site conveniently.