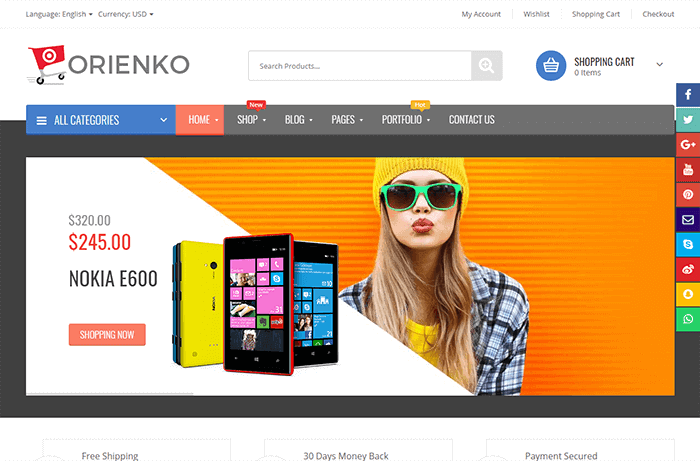 The fast-growing E-commerce market is gradually shifting retailers to the online industry. The large customer base and unlimited marketing tools available on the site have become so successful with online stores. You may require other technological resources to create and maintain an online store. WordPress is a content management framework that allows web pages to be developed and operated thoroughly.
Users will build personalized and exclusive site templates using these WordPress themes. So this post is a perfect place for your e-commerce website to check for an excellent WordPress Shop theme. Also, be mindful that you will use the traditional free source platform WordPress.org or WordPress.com, with a marketing model that is – at least a little bit costly, to add additional themes.
Although there are thousands of themes, we have selected the best of them to help you build your visions digitally. Here's a list of our popular WordPress eCommerce themes without further ado.
Wrapping up
With Gutenberg, big plugins, and page builders, all of the topics mentioned above work suited. Ideally, this article will help you locate the right themes for WordPress stores, and now you have a wide selection of the best ideas in WordPress in 2020. As you will see, several open tools are necessary to build an excellent e-commerce website. Most of these are flexible wordpress themes and do not hinder the imagination.
Although your niche will correspond to your ideas, please also test the variety of customization options available in other regions. Sometimes you can change a style to appear very different from the model.